6 Logo Variations You'll Need to Brand Everything You Want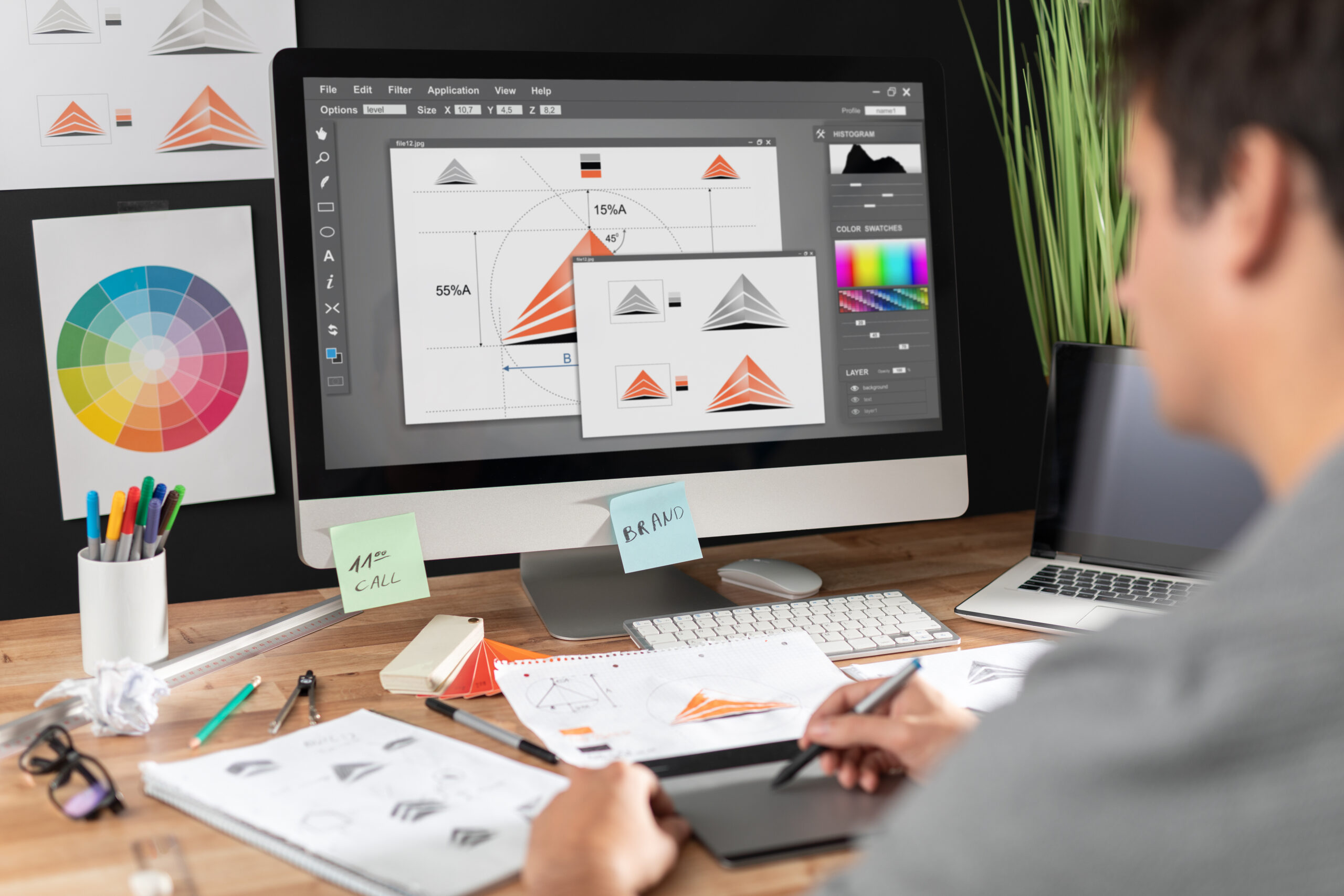 A brand logo is the visual representation of a company's identity. It is often the first thing that customers see, and it's a critical piece of making a good first impression. A well-designed and memorable logo can make a huge impact on your business's success. That's what makes designing brand logos so much fun for us here at Elevantics!
However, a logo is not just a single design. Because your logo will be used in many different places to serve many different purposes, a versatile logo needs many variations. There are six distinct brand-logo variations we recommend to all our marketing clients.
What are Brand Logo Variations?
Brand logo variations are different versions of a single company's logo. They can be used in different contexts, such as on different marketing materials or in different sizes. For example, the full-color logo on your website might not look nearly as good on photocopied letterhead or as a neon sign hanging in your office. A few variations on the same logo are necessary to present your brand with the most professional polish in every circumstance.
Here are the six brand logo variations we recommend:
1. Full-color logo:
This will be your main logo, used everywhere where it makes sense to use CMYK combinations to create full-color images.
2. Stacked logo:
There will be times where you won't have all the space in the world to fit primary logos, but there's still a moderate amount to work with. A stacked logo helps in this situation.
3. Submark logo:
If stacked logos are meant for compacted spaces, submark logos belong in even smaller places. Though it isn't a necessity, these logos are designed to fit within a circle. Submark logos are often perfect for use on social media platforms.
4. Wordmark logo:
The most important aspect that people need to remember about you is your business name. Logos and slogans are essential, but there are circumstances where complete logos are not practical. This is where the wordmark comes in.
5. Icon-only logo:
Icon logos are not a must, but they can be handy. Some logos don't have an icon, but if your logo has one, that's an added logo variation in your arsenal that may prove to be helpful in certain situations.
6. One-color logo:
A one logo is often the primary logo you use to market your brand, from which all your variations stem.
Why are Brand Logo Variations Important?
Brand logo variations are important for several reasons:
Versatility
Different variations of a logo allow for more versatility in marketing. A full-color logo may look great on a website, but it may not be suitable for a black and white print ad. Having a black and white or monochrome version of the logo ensures that it will look good in any context.
Consistency
Using the same logo across all marketing materials is important for brand recognition. However, using the same logo in different sizes or on different backgrounds can be challenging. Having variations of the logo ensures that it will look consistent across all materials.
Adaptability
As a company grows and evolves, its logo may need to change. Having variations of the logo can make this process easier. For example, if a company decides to simplify its logo, it can still use the previous logo as a variation until the new logo is fully adopted.
How Elevantics Creates Brand Logo Variations
Creating brand logo variations is a process that we approach carefully. Here are the basics we keep in mind when Elevantics creates a new brand logo and variations:
Start with a strong foundation: Before creating variations, we make sure the original logo is strong and well-designed.
Consider the context: We think about where the logo will be used and create variations that are suitable for each context.
Keep it consistent: While variations should be different, they should still be recognizable as part of the same brand.
Test it out: Before using variations in marketing materials, we test them out to make sure they look good and are effective.
Contact Elevantics for All Your Logo Variations
Brand logo variations are a critical piece of an effective marketing strategy. They allow for more versatility, consistency, and adaptability. By carefully creating variations that are suitable for different contexts, a company can ensure that its logo is effective in any situation.
But brand logo variations are only one part of a comprehensive brand style guide, which is essential for any business. A brand style guide outlines everything from your typography and color palette to your tone of voice and mission statement. By doing so, it provides all of the instructions you need to communicate the right messages in a consistent manner every time you need new marketing materials for your company.
Do you have a brand style guide? Does your brand logo need help? Contact the experts today! Our seasoned design team is standing by to create the image that your business demands.