MARKETING VIDEO PRODUCTION
ELEVATED.
Video production is one of the most effective tools used by successful brands to capture the attention of their target audiences and establish brand identity. Creative, engaging videos complement any digital marketing campaign and provide a platform to efficiently communicate brand messaging, tell a compelling story, or engage directly with your ideal customers.
Smart businesses implement creative video content into their marketing campaigns to evoke emotion and trigger a response—successfully driving traffic, improving awareness, or boosting sales. The experienced marketing video production team at Elevantics is standing by to help your business create amazing videos that will captivate new customers!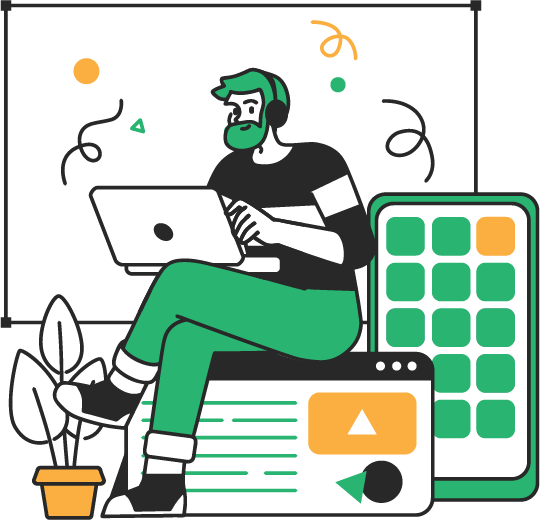 Have Questions About Our Services And Pricing?
THE ELEVANTICS VIDEO PRODUCTION DIFFERENCE
THE ELEVANTICS WEB DEVELOPMENT DIFFERENCE
Not all websites are created equal. When Elevantics designs and develops a new website, we bring decades of combined experience to the process to ensure that your new site is cutting-edge, easy to use, and primed for success.
VIDEO SCRIPT WRITING
The planning stage of video production is critical to success. This is the part where we solidify the video concept, goals, and script. An effective video script is the foundation that ensures the best possible finished product emerges from the video production process. Elevantics clients receive full script input and approval before we shoot a single frame of video.
VIDEO STORYBOARDING
A marketing video's storyboard provides a visual guide to how the finished product will look and sound. The major shots of the video are planned out in a sequence that somewhat resembles a comic strip, with actions and voice overs from the script spelled out. A storyboard is essential to any video because it gives our team and our clients a complete picture of how the final video will accomplish its goals. /span>
VIDEO DIRECTION
Someone must always lead the effort to turn a video script and storyboard into a finished video product. Elevantics can direct your video shoot to ensure that the videography team gets all of the audio and visual shots they need to assemble the video laid out in the storyboard. This process includes directing on- and off-camera talent to get the job done right.
VIDEOGRAPHY
Videography is the process of using cameras to capture videos or moving images electronically. There is an art and process to shooting video in a way that elicits a desired effect on the viewer, and that's where Elevantics comes in! Our seasoned videography team is ready to set up on location to film your business at its absolute best.
VIDEO EDITING
Whether you need an all-new video produced or you have multiple older videos you'd like to repurpose, the Elevantics video editing team can put together multiple videos using the same footage. When changes need to be made, our video editors have the necessary skills to create something that is visually compelling and easily shareable.
VIDEO DISTRIBUTION
Great video is useless if no one can see it! The Elevantics video marketing team publishes videos on multiple platforms, allowing for easy distribution where and when your video is needed. From trade show booths to emails to social media, we ensure that your videos are viewable to your target audience when and where customers are most receptive to them.
Elevantics is a full-service marketing agency with deep experience in producing quality digital videos for marketing campaigns. Does your business need a new video to promote your products and services? We can help!
VIDEO PRODUCTION EXAMPLES