MARKETING COLLATERAL
ELEVATED.
Marketing collateral is any digital or printed material used to communicate or promote your business's brand message, products, or services. Marketing collateral can include a variety of formats, from printed brochures and business cards to point-of-sale posters, videos, leave-behinds, white papers, e-books, newsletters, graphics, promo swag, and more.
When determining which type of marketing collateral is right for your organization, it's important to start with the marketing goals you'd like to achieve. The Elevantics team can help your business devise a successful marketing collateral strategy that will maximize the bang for your buck. Our in-house marketing creatives offer decades of combined experience in producing collateral pieces that allow our clients' sales teams to put their best foot forward with customers every time.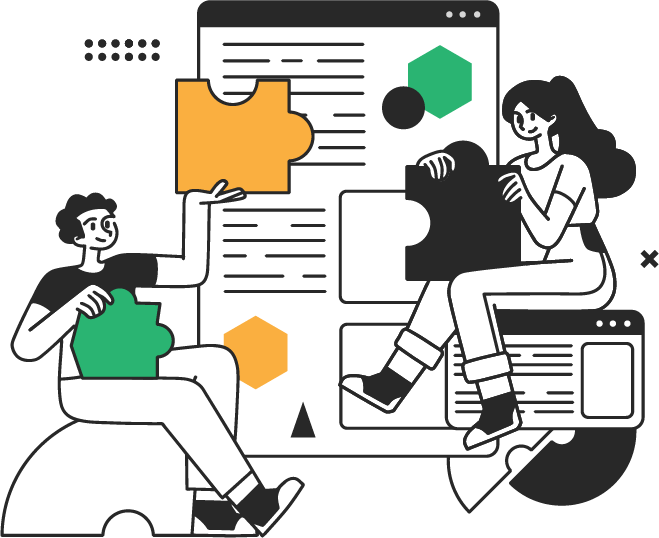 Have Questions About Our Marketing Collateral Services? We've Got Answers.
THE ELEVANTICS MARKETING COLLATERAL DIFFERENCE
Marketing collateral can take many forms, but it must always be professional, informative, and visually appealing in order to be successful. Elevantics works with our clients to first determine your marketing goals. Next, we recommend marketing collateral pieces as necessary in order to meet or exceed your benchmarks for customer touch points and lead generation.
Many organizations also use it to achieve goals unrelated to revenue. Some use marketing collateral to promote new initiatives aimed at improving workplace culture. Businesses undergoing a corporate rebrand may use marketing collateral to drive adoption of their new brand identity and guidelines. Whatever the need, Elevantics has marketing collateral applications to fit any audience and any goal.

THE ELEVANTICS WEB DEVELOPMENT DIFFERENCE
Not all websites are created equal. When Elevantics designs and develops a new website, we bring decades of combined experience to the process to ensure that your new site is cutting-edge, easy to use, and primed for success.
BUSINESS CARDS
Business cards may feel a bit old-fashioned, but these tried-and-true leave-behinds still come in handy. Let our experts design business cards that communicate your brand quality!
BROCHURES
Brochures provide an excellent sales and leads tool that can put your brand's most important messaging directly into a potential customer's hands. They're an essential marketing piece for organizations of all kinds!
POSTERS & FLYERS
Posters and flyers are tough to beat when it comes to product and event marketing. Elevantics produces high-quality posters and flyers that convey the messaging you need at a glance.
DIRECT MAIL
Direct mail can be an important marketing touchpoint for many brands, especially when paired with an incentive. The reason you still get so much "junk mail" at home is because it works!
PROMO SWAG
From cups and koozies to t-shirts and even tools, promo items leave behind a positive impression of your brand wherever you take them. Ask about our innovative promo ideas and designs!
LETTERHEAD
For both digital and print correspondence, professional-quality letterhead sets your brand's messaging apart. Elevantics creates business letterhead that is sleek and modern.
Elevantics is a full-service marketing agency providing collateral design and branding services for large and small businesses. Need our help? Just ask!