SEO Case Study
We transformed a company's online reach with the power of search engine optimization.
Social Media Marketing Case Study
We turned an old-school business into a social media superstar.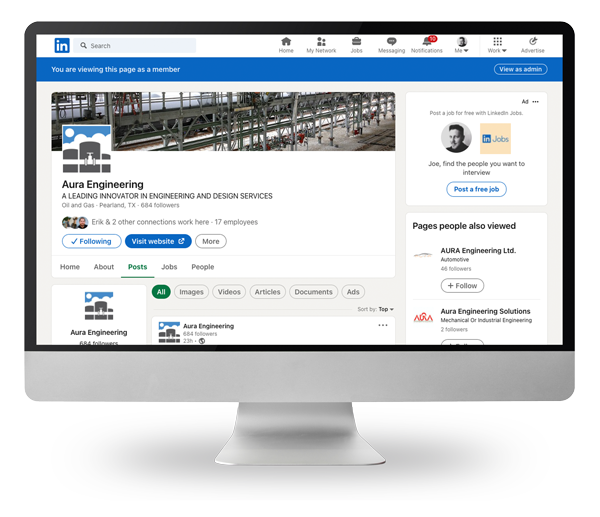 THE PROBLEM
Aura Engineering is a leading engineering services provider in the North American midstream oil and gas industry that needed help modernizing its digital marketing efforts. The company provides custom technology systems used for vapor control, product transloading, and other midstream activities. As a traditional player in the industry, the majority of Aura's sales come from repeat customers and referrals, but the company saw its weak online presence as a potential growth area for new lead generation. Aura hired Elevantics to build out its social media footprint and deliver new leads to the sales team.
GOALS
Improve user engagement

Increase website traffic

Introduce additional services

Generate new leads
INDUSTRY:
Midstream O&G engineering and services

LOCATION:
United States

PRODUCT:
Vapor control and electrical engineering
THE SOLUTION
After a thorough review of Aura Engineering's social media platforms and engagement, the Elevantics team recommended a full revision of all the company's social profiles as well as an ongoing campaign of weekly posts. As Aura is a business-to-business (B2B) company, we made increasing its LinkedIn following and engagement a priority. Elevantics began producing a monthly social media content schedule featuring high-quality, watermarked images and information on recent projects, underutilized services, success stories, and team members. The campaign included an approved budget for boosted posts and social media advertising, as well.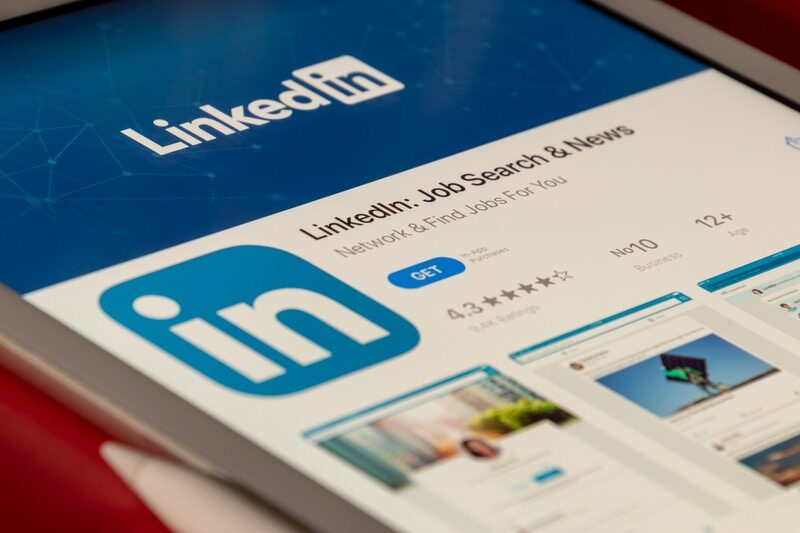 "Elevantics gave us exactly what we asked for from a social media marketing campaign. Their reporting and analytics charts helped us make smart decisions about how to utilize our digital marketing budget, and they remain a trusted partner today."



– Tara Lawrence-Johnson, VP of Operations, Aura Engineering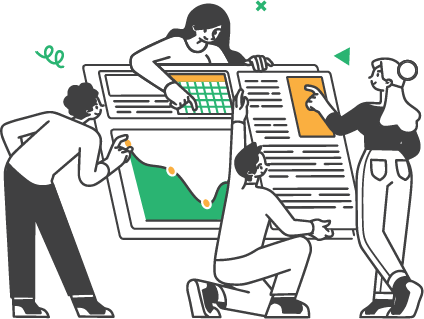 PROJECT GOALS AND OBJECTIVES
Our primary goals for Aura's social media content marketing were to increase the company's social following, boost user engagment, drive web traffic, and generate new sales leads. More generally, Elevantics' goal with the campaign was to increase digital brand awareness of Aura Engineeing and its offerings. We set these objectives for social in collaboration with Aura in order to broaden its customer base.
MEASURE OF SUCCESS
Thanks to Elevantics' expert social media campaign, Aura Engineering increased its LinkedIn following by over 600 percent and its Facebook following by 200 percent in the first year alone. Engagement among new and existing users increased with regular, valuable posting, leading to increased web traffic for the business. This resulted in Aura Engineering's first new digital leads ever in the first year of the campaign. Accordingly, Aura Engineering has now been a valued Elevantics client for more than three years.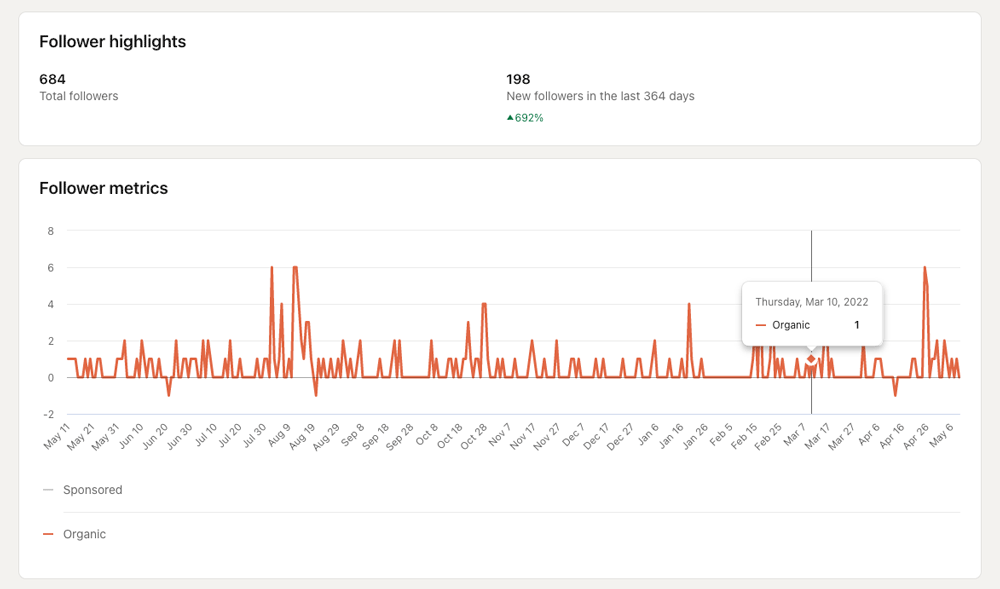 This summer at the box office, one brand reigns supreme: Barbie! For decades, this iconic doll has been a symbol of fashion, imagination, and aspiration, captivating generations of children and adults alike. But while Barbie's popularity as a toy is undeniable, the recent success of the "Barbie" movie has raised eyebrows and sparked conversations about…
VIDEO PRODUCTION For this campaign, a video was essential to presenting the features and advantages of the RAVEN CNC. We planned, scripted, filmed, and edited three video segments that could be presented together or separately. This involved coordinating with a team to generate the 3D graphics, demonstration projects, voiceovers, and music selection. The below video…
A brand logo is the visual representation of a company's identity. It is often the first thing that customers see, and it's a critical piece of making a good first impression. A well-designed and memorable logo can make a huge impact on your business's success. That's what makes designing brand logos so much fun for…