SEO Case Study
We transformed a company's online reach with the power of search engine optimization.
SEO Case Study


We transformed a company's online reach with the power of search engine optimization.
Elevantics planned and implemented a search engine optimization strategy for an international freight-cargo technology company's website to boost its Google search ranking, drive new web traffic, and generate more leads.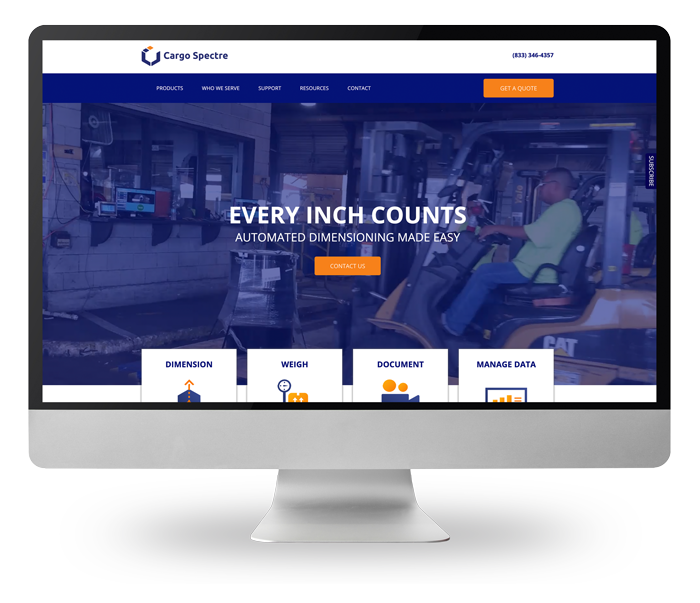 THE PROBLEM
Cargo Spectre is a leading innovator in the international freight-dimensioning industry. The company builds automated systems that scan three-dimensional cargo and instantly calculate its precise measurements as well as weighing and photographing it. This technology vastly improves the speed and accuracy of warehouse throughput for logistics companies around the world. However, Cargo Spectre faces stiff competition for business in this industry. As a relative newcomer, Cargo Spectre contacted Elevantics about strategies to boost its online presence and increase its digital sales leads.
GOALS
Achieve first-page Google ranking

Increase website traffic

Provide reliable dimension documentation

Increase shipping efficiency
INDUSTRY:
Cargo-freight logistics technology

LOCATION:
United States

PRODUCT:
Automated freight dimensioners
THE SOLUTION
After a thorough review of Cargo Spectre's website and search rankings, our team recommended a full, customized SEO package. Our first finding was that Cargo Spectre's existing website was unfortunately not suited to an SEO campaign. The site's custom design made it impossible to add a blog, a key source of fresh content to attract search engine web crawlers.
So, we started from the ground up, building a new, SEO-optimized website for Cargo Spectre that included a blog for fresh content uploads. We instituted a backlink-sharing protocol that helped to propel the company up the search rankings and revitalized Cargo Spectre's social media profiles with fresh, keyword-rich content and links. Elevantics also published press releases on Cargo Spectre's behalf and created a Google Ads campaign.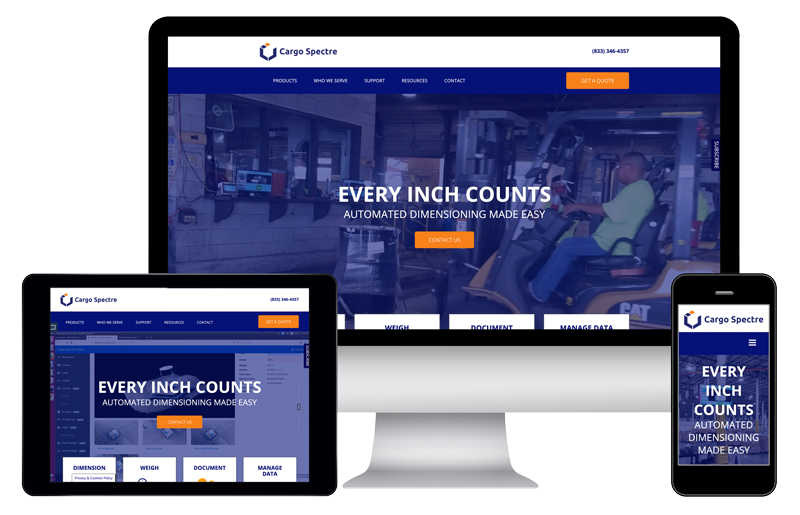 "Elevantics was instrumental in helping Cargo Spectre reach the next level with our business. They put us on Google's radar and gave us an online presence that matches our technical expertise."



– Jason Joachim, CEO, Cargo Spectre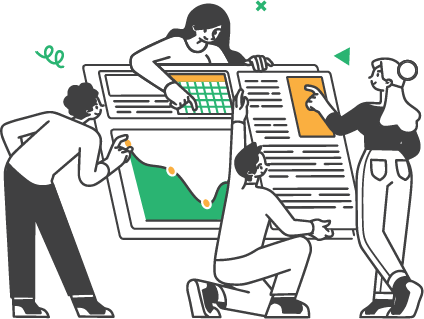 PROJECT GOALS AND OBJECTIVES
The primary goal for Cargo Spectre's SEO project was to get the business ranked on the first page of Google search results for critical search terms such as "automated dimensioner" and "automated dimensioning." More generally, Elevantics' goal with the campaign was to increase digital brand awareness of Cargo Spectre and its offerings and generate more sales leads online. These objectives would give Cargo Spectre the marketing punch it needed to compete with more established players in its industry.
MEASURE OF SUCCESS
Thanks to Elevantics' expert SEO campaign, Cargo Spectre achieved first-page ranking for its targeted Google search terms. As a consequence, Cargo Spectre began bringing in new sales leads almost immediately, set new sales records domestically, and expanded into international sales. Today, Cargo Spectre is an industry leader in a highly competitive global marketplace for logistics technology.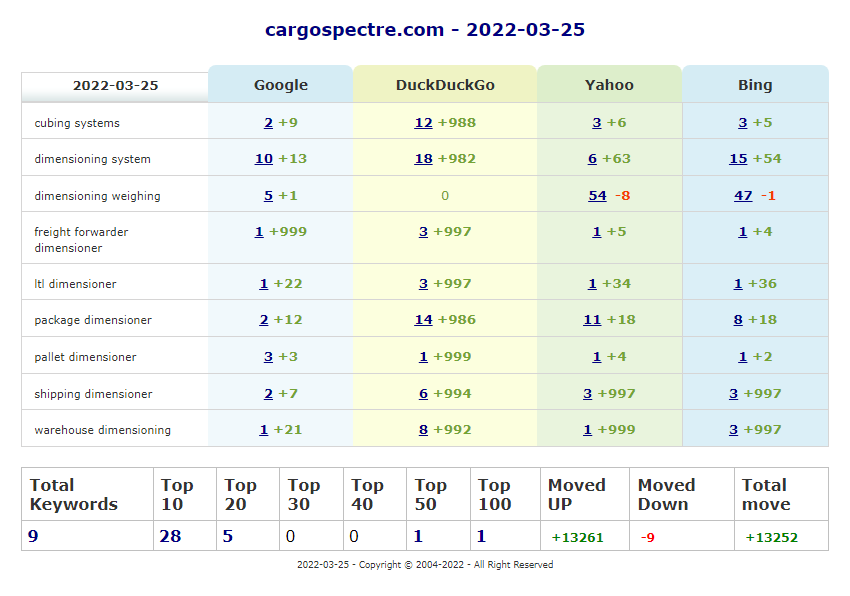 If you've been on social media lately, what stood out to you? If you're like most of us, the answer is probably video! According to Forbes, 90% of consumers say videos help them with buying decisions. Sixty-four percent say that watching videos makes them more likely to purchase. Forbes also reports that businesses that use […]
Our task was to create a comprehensive branding package, website, and coordinated marketing launch for Slicer – a software product that enables users to scale and slice 3D models into sections that can be reproduced at any size using a CNC machine or 3D printer.
NthDS, an AI software company, specializes in developing solutions for the oil and gas as well as logistics industries. They approached us at an initial phase with a cutting-edge technology that was complex to comprehend. Our team collaborated with them to simplify their system into easily understandable procedures using visuals. We also designed a strong brand identity that would leave a lasting impact and crafted an informative website to showcase their products. Furthermore, we created a comprehensive marketing plan to promote NthDS and attract potential customers by generating leads and increasing brand recognition.