SEO Case Study
We transformed a company's online reach with the power of search engine optimization.
Website Design & Development Case Study


We upgraded an e-commerce website into a lean, mean, modern sales machine.
Elevantics redesigned and rebuilt a technology company's e-commerce website to create a streamlined user experience that engages customers, makes resources easy to find, offers thousands of products, and delivers customer support 24/7.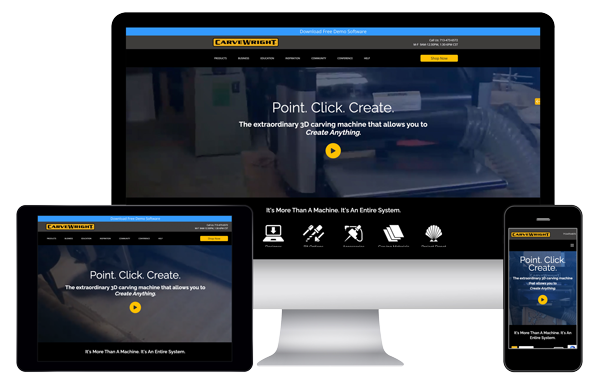 THE PROBLEM
CarveWright is a leading innovator in the computer-numerically controlled (CNC) consumer woodworking machine industry. The company is an established name that was once the industry leader in sales, but increased competition over the years necessitated a change in marketing strategy in order to regain its place of preeminence. The company's outdated and cobbled-together website needed to be replaced in order to maximize CarveWright's digital sales potential and anchor multi-pronged digital marketing campaigns. Elevantics was engaged to redesign and develop a new, modern, and competitive website to attract new customers.
GOALS
Improve user experience

Build out sales funnel

Include more resources

Portray company as cutting-edge
INDUSTRY:
Consumer CNC Machines

LOCATION:
United States

PRODUCT:
CNC Machines, Software, and Accessories
THE SOLUTION
After thoroughly reviewing CarveWright's existing website, the Elevantics team recommended a full redesign focused on improving load speeds, editability, and usability as well as a graphical update. As an e-commerce website, CarveWright's site needed to be easy and fun to use by the company's older clientele in order to increase their time spent on the site. It also needed to be be regularly updated with new products and resources quickly and easily. Elevantics used the popular WordPress platform to design a new website that looks great, loads quickly, and contains large quantities of easily edited products and resources.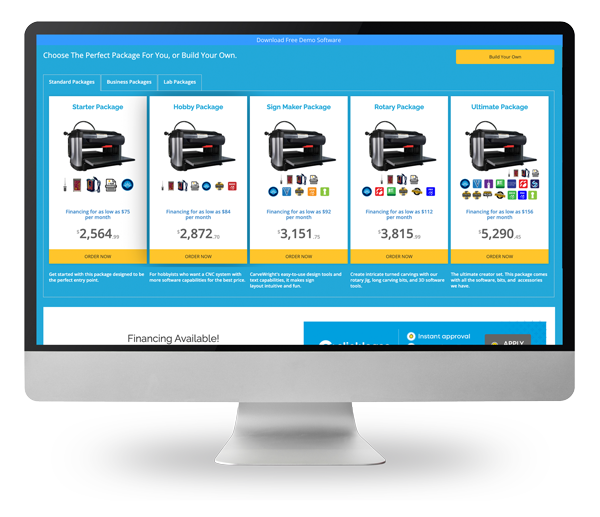 "Elevantics took on our website project as a personal challenge, and we owe a lot of our success to the work they did. Transforming our old website into the streamlined digital experience that we now offer was a huge job, and they knocked it out of the park."



– Chris L., CarveWright Founder and CEO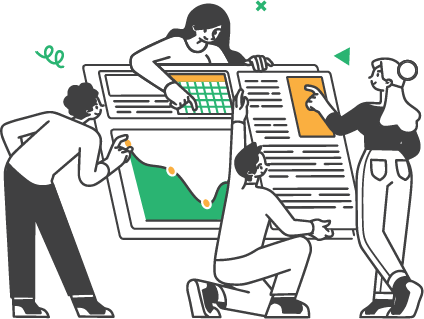 PROJECT GOALS AND OBJECTIVES
Ultimately, CarveWright's primary goal for its new website was to increase sales and time spent on the site from its user base. To accomplish this, we needed to create a site that was more engaging to users and made browsing and buying products easier and more fun. Using WordPress, we created a more dynamic website that loads quickly, makes products and information easy to find, and works perfectly with both mobile devices and digital payment methods.
MEASURE OF SUCCESS
Sales of machines and project patterns increased by nearly 40 percent following the launch of CarveWright's new website. Thanks to its faster load speeds and SEO optimization, the new website helped attract more traffic and better search rankings online. This increased attention led directly to CarveWright attracting a new retailer and national distribution for its products, an unexpected achievement of a longtime goal for the company. Today, the website we built serves as the hub for successful, ongoing digital marketing campaigns.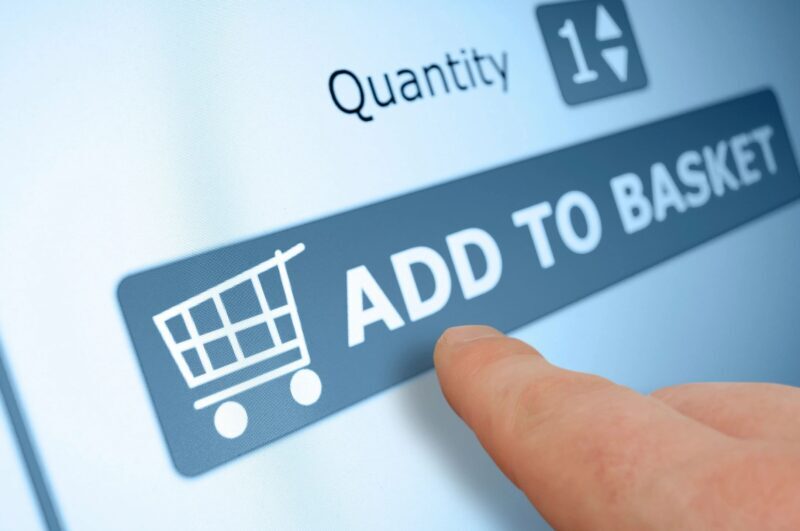 If you've been on social media lately, what stood out to you? If you're like most of us, the answer is probably video! According to Forbes, 90% of consumers say videos help them with buying decisions. Sixty-four percent say that watching videos makes them more likely to purchase. Forbes also reports that businesses that use […]
Our task was to create a comprehensive branding package, website, and coordinated marketing launch for Slicer – a software product that enables users to scale and slice 3D models into sections that can be reproduced at any size using a CNC machine or 3D printer.
NthDS, an AI software company, specializes in developing solutions for the oil and gas as well as logistics industries. They approached us at an initial phase with a cutting-edge technology that was complex to comprehend. Our team collaborated with them to simplify their system into easily understandable procedures using visuals. We also designed a strong brand identity that would leave a lasting impact and crafted an informative website to showcase their products. Furthermore, we created a comprehensive marketing plan to promote NthDS and attract potential customers by generating leads and increasing brand recognition.